Chibi's "Rita" Von Pepper AKA Scout
For Sale: $3000.00
Notes
Notes to be updated soon
Due to no fault of her own, nor her owners, this beautiful girl has come back to us. She is being used for the fox project, and then has a loving home waiting for her in 2023!
Health Record
9/8/22 In with Laddie Boy. No tie.
Photo Gallery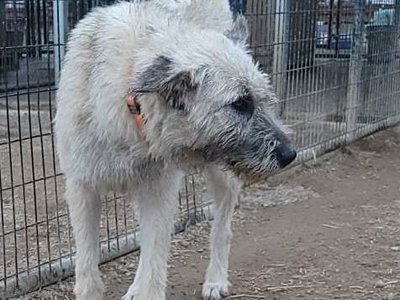 2022 November
Litters
Stan Lee X Rita 2023
---
---
About the Litter (American Alsatian)
About the Litter
The purpose of this breeding is to shorten the tail in Stan Lee's genes and to shorten the coat slightly, while creating a slightly harsher mane.
Coat: Double coated, medium to long coats. 2 full blow outs spring/early summer and late fall of each year. They will lose their puppy coats the first spring blow out they have. There will be a tri color with white in the group, creams, and some darks that will lighten up a bit through the first and second year.
Eyes: Yellow eyes
Ears: Up ears
Weight: Males will be 105 to 145 and females will be 90 to 120.
Temperaments: Bold puppies. These will be pups you can choose to lounge around at home with, but if you are up to it, they will go anywhere with you. These pups will be sensitive and will be very attentive to your needs. Eager learners and very food driven.
All pups will lighten as they get larger. Slow to grow with 4 growth spurts before they are a year old.
Price: (Our average pricing is $3,800)
Interested:

---
---
Stan Lee X Rita 2023
---
---
About the Litter (American Alsatian)
---
---